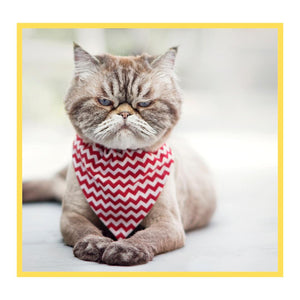 Comprehensive Grooming Package for Cats
Rs. 1,599.00

Rs. 1,599.00

Save Rs. 0
Tax included.
---
---
Comprehensive Grooming package will be including below services at an affordable pricing without compromising on the quality.
Haircut 

Haircut to be done in accordance with

the conversation happened over call/message. Groomer will be referencing the notes/instructions for length of hair size and other requirements just to avoid any doubts.
Regular Bathing/Anti-Tick & Flea Bathing/Anti-Tick & Flea Treatment/Medicated Bathing

Bathing to be done with the 100% Natural, Sulphate-FREE and Vet-approved Shampoos for enhanced results.  
You can choose between the available package options for bathing. Prices may vary based on choice.
Blow Drying

Pet to be dried via Blow Dryer post bathing session. 
Nail Clipping

Nails to be clipped once all other services have been completed by team. We prefer to grind the nails where there is a probability of getting blood from nail while doing service.
Sanitary & Anal Glands Cleaning

Cat's Sanitary area to be cleaned with the trimmer, scissor to remove extra hair at the excretion points.
Cat's Anal Gland to be cleaned (if there is need of same).
Ear & Mouth Cleaning

Ear to be cleaned with the wipes and ear cleaning solution from Vet-approved brands.
Paw Massage  & Trimming

Paw's hair to be groomed and shortened as per the standard requirements so that it easy to see through them.
Paw massage to be given for 5-10 minutes.
Application of Mist

Mists & Deodorants to be applied for fragrance post completion of grooming session.
---
We Also Recommend
---